About The Owner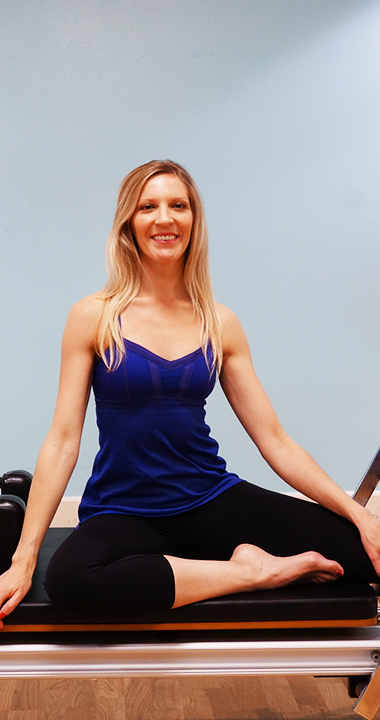 Kristy Cirillo holds a Bachelor of Fine Arts and a minor in nutrition from the University of Utah. She danced professionally with San Diego Ballet for 7 years and has practiced Pilates for 16 years, 8 of which she has spent as a certified instructor. Overall, she has over 17 years of movement experience coupled with a solid understanding of the body.
Throughout her performance career Kristy has found Pilates to be essential in helping her to stay strong and to effectively work through many injuries that could have easily sidelined her. Through her studies she has found Pilates to be an integral tool not only in injury recovery and prevention, but in general maintenance of the body as a whole. Teaching Pilates has been a wonderful and fulfilling experience for Kristy. She enjoys instilling confidence in others and motivating them to push their limits and achieve their goals.
Pilates Defined
Pilates is a physical fitness system developed in the early 20th century by a man named Joseph Pilates. The program focuses on strengthening the deep core muscles which help keep the body balanced and which are essential to providing support for the spine and the rest of the skeleton. Pilates developed and refined his method over a lifetime of intense research, practice and observation.
The Results
Stronger core muscles
Longer, leaner, non "bulky" muscles
Improved balance, coordination, posture, flexibility and body awareness
Correction of muscle imbalances/compensations that may lead to injury
Rehabilitation of injuries
Increased energy level
Whatever your fitness goals may be, Pacifica Pilates will get you there feeling stronger, leaner, more balanced and more energetic than ever before. Our goal is to help you do the things you love to do, only better!